I'll show the trick that only a few people know that can help you to delete all emails at once on Android.
Most methods on the web are app oriented, but I'll show the different way that always works.
The short answer is that you can't delete all the emails with your Gmail Android app, you'll need a desktop version of Gmail to perform the action.
To solve the issue, we'll need an app later explained, and force it to open the desktop version of Gmail.
First I'll show the android app way, then the Chrome way.
Delete Emails on Android Through Gmail App
Deleting all the emails at once on the Android app is not possible.
You can select many emails at once and then you can delete.
If you have hundreds of thousands of emails in your Inbox, the possibility of deleting all the messages will take a thousand years.
Want to see how?
Open your Gmail app.
Press for a second message, you can select many messages at once.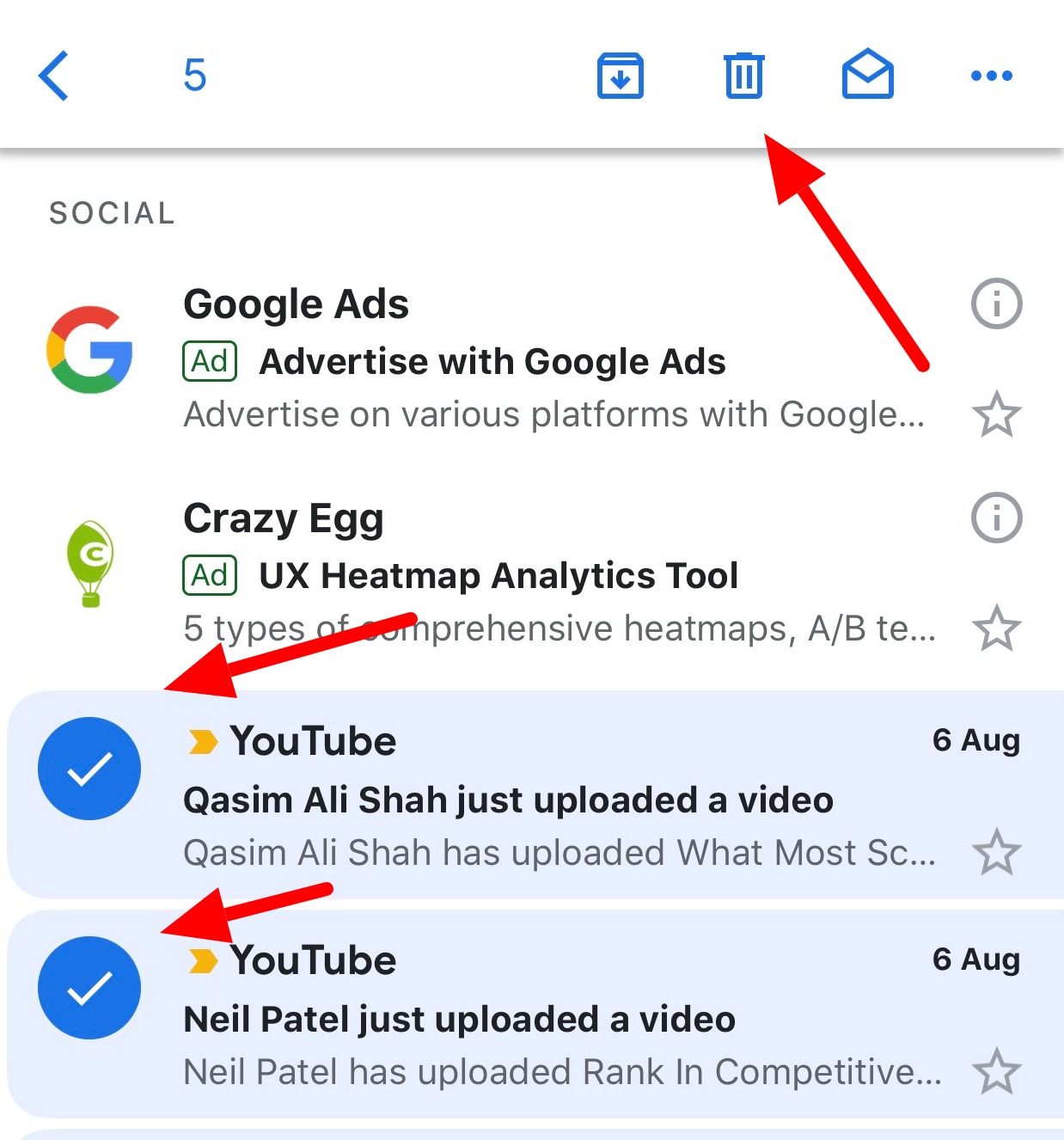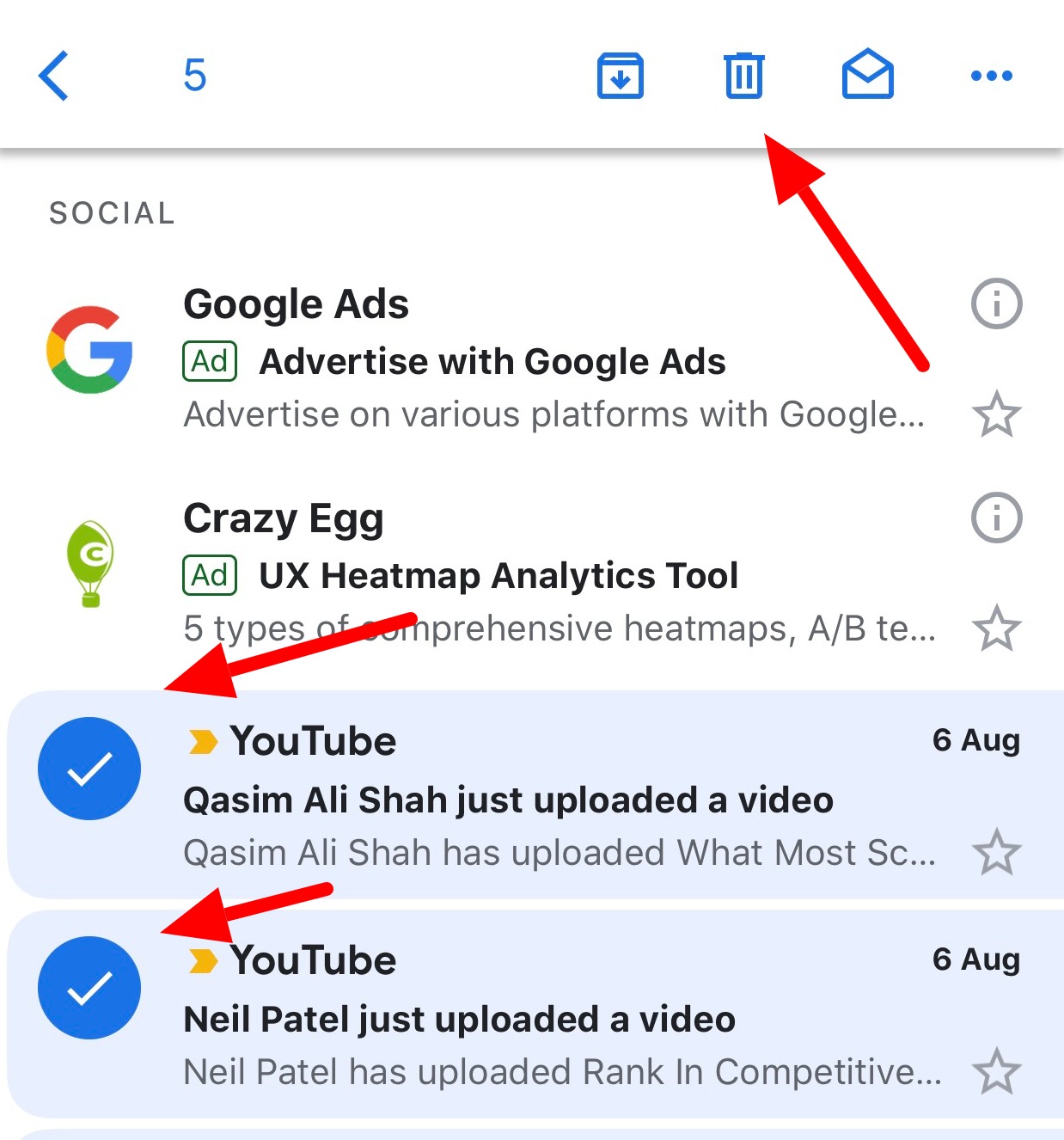 Select the three dots and delete all.
But it's not the solution you're looking for, right?
Delete All Emails at Once on Android via Desktop App (Magic Trick)
The default version of the Google Chrome app on your Android cannot run the full desktop version of Gmail even if you request the desktop version.
Either it shows the mobile version or the HTML version of Gmail that is no longer beneficial to you.
The best trick I found is to install a Desktop Browser on your Android app to run the Gmail and it works wonders.
Open your Desktop Android app.
Go to the Gmail website.
Sign in the account.
Select one email and select the icon and choose the option all and hit delete.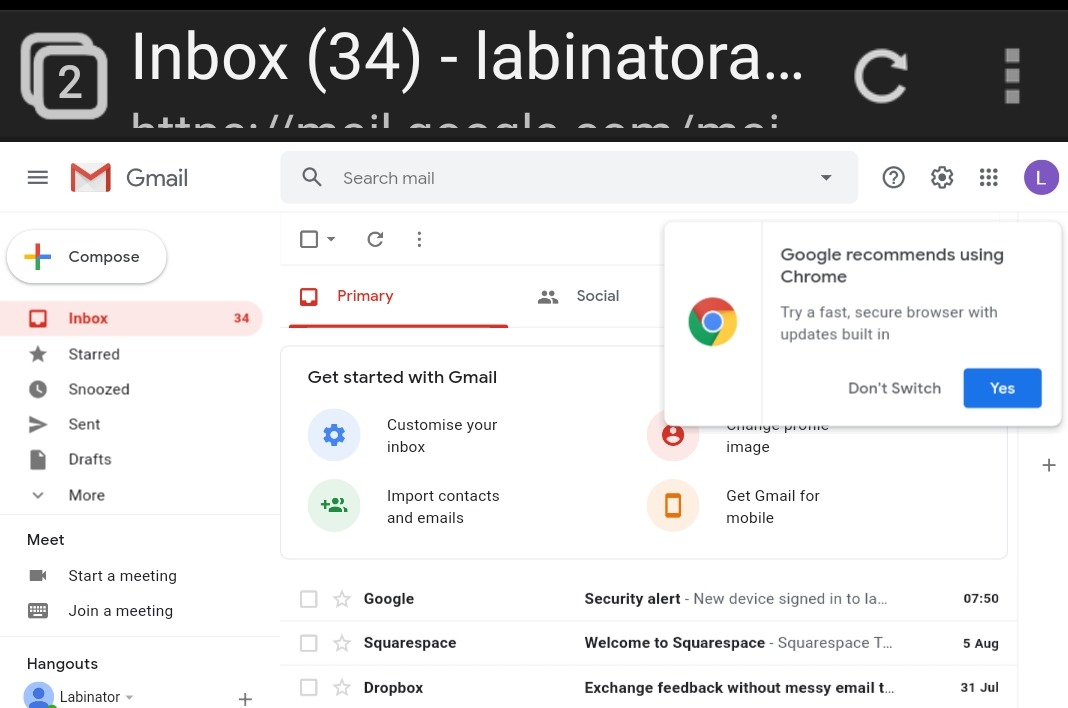 You may also get a message "Select all x Conversation in X" Tap on it to select all.
And hit the Delete, Trash Icon🗑️, to delete all your emails at once.
You're done.
Final Thoughts
Gmail app doesn't have the ability to delete all the emails at once, but it's a recommended feature Google should be working on. We need to use third-party apps to fulfill the action, but it'd be a lot better if it's done natively via the Gmail app.
Deleting all the emails is easy when we use an app that runs the desktop version that tricks Gmail when we're using the desktop, but actually, we use mobile.
FAQs
🚀 Is it possible to delete all emails at once on Android?
Of course, it's possible to delete all emails on Android, but not possible directly since Android doesn't offer the feature. We've mentioned the magic trick that works like a charm.
🚀 Can I use the trick to delete all emails for Gmail?
Of course, you can use the trick to use Gmail or any other email service provider since it works on the principle of the desktop version.
🚀 Why Android doesn't have the built-in feature to delete all emails?
We understand it's not available, but you can request a feature from your Android Gmail app by going to Menu and click Help and Feedbacks.
🚀 Which Android app will you use to delete all emails at once?
It's not a dedicated app to delete all your emails since your information is sensitive. It's not a good idea to handover your account confidential to an unknown app. Using a desktop app is much safer and better.