The biggest asset of the modern world is to be efficient in saving time.
It's what a CMS Flamelink allows you to save time while you focus on your content creation and the developers focus on the development part.
FMS Flamelink has everything for normal users and developers:
Extremely fast since hosted on the fastest servers on the planet, Google Cloud.
Fast setup so that no time is wasted
Webhooks that can help to automate the tasks with Zapier
Furthermore, Flamelink provides more features like faster onboarding and faster project iteration.
What is Flamelink?
Flamelink is a real-time content-centric CMS that lets developers focus on development, and the content creation team focuses on content creation. 
Flamelink gives an interface to developers and content managers to add, update, and manage content seamlessly like WordPress or any simple CMS.
Besides, it can easily be integrated with your Firebase project.
Why Should You Use Flamelink In Your Firebase Project?
All powers in your hand: Content managers can have all the abilities in their own hands like you don't need to ask the developer to add the data. Content managers can add, update, manage Content on their own with an easy to use interface.
Update data in real-time: Suppose you want to add a sale or a discount for the particular item on a specific day. Your information is just one click away for the users in real-time, like WordPress and Blogger.
Use any kind of front end: Flamelink's works with any kind of front end framework. So the developers can integrate a design what they like
5 Things That Make CMS Flamelink Unique for Firebase Projects
Flamelink is flexible; that's why it is unique. Flamelink's flexibility can be distributed in five ways.
1. Frontend Flexibility
Do you love Vue? Some may like React, and others may fall in love with Angular. The taste of every person is different.
Of course, you can start a discussion regarding which Framework is the most helpful.
But trust me, all the developers ain't satisfied with only one framework.
That's the best thing about Flamelink that you can integrate any framework in your Firebase project.
That's its beauty.
2. Content Types Flexibility
Flamelink allows drag and drops content builder.
With this content builder, you can create your individual content types.
Inside Flamelink's interface, users can easily delete, add, update the content types which are produced under the scheme section.
You can effortlessly upload any kind of file in the Firebase storage, and you can manage them in the creative folders, and you can quickly create the menu's structure for Android, iOS, and web apps.
All happens inside the Content section.
3. Flexible Users
Here's the point.
Content Managers shouldn't work in the code base, and coders shouldn't need to stop writing and rewriting code.
The user portion combines with the auth service from Google's Firebase. It means that once you've created a user in the Flamelink account, it will automatically be generated in Firebase Systems.
You can allow various permission groups to users, which are built in the permissions part for each built-in feature & custom content type.
4. Flexible Locales
Flamelink also allows working with multiple languages.
You don't need to load a new project for everyone.
Use different languages for different Users to attract more audience.
5. Flexible Environments
You can create your own environment to test out the idea you seem fascinated about.
You can test your idea in the sandbox — a security mechanism for separately running programs —environments before going to live.
Pricing
Flamelink categorized its pricing section into two main parts:
Just like other companies, Flamelink basic plan is free. Where you can just learn this new platform. When you grow, you can purchase its Firestarter plan.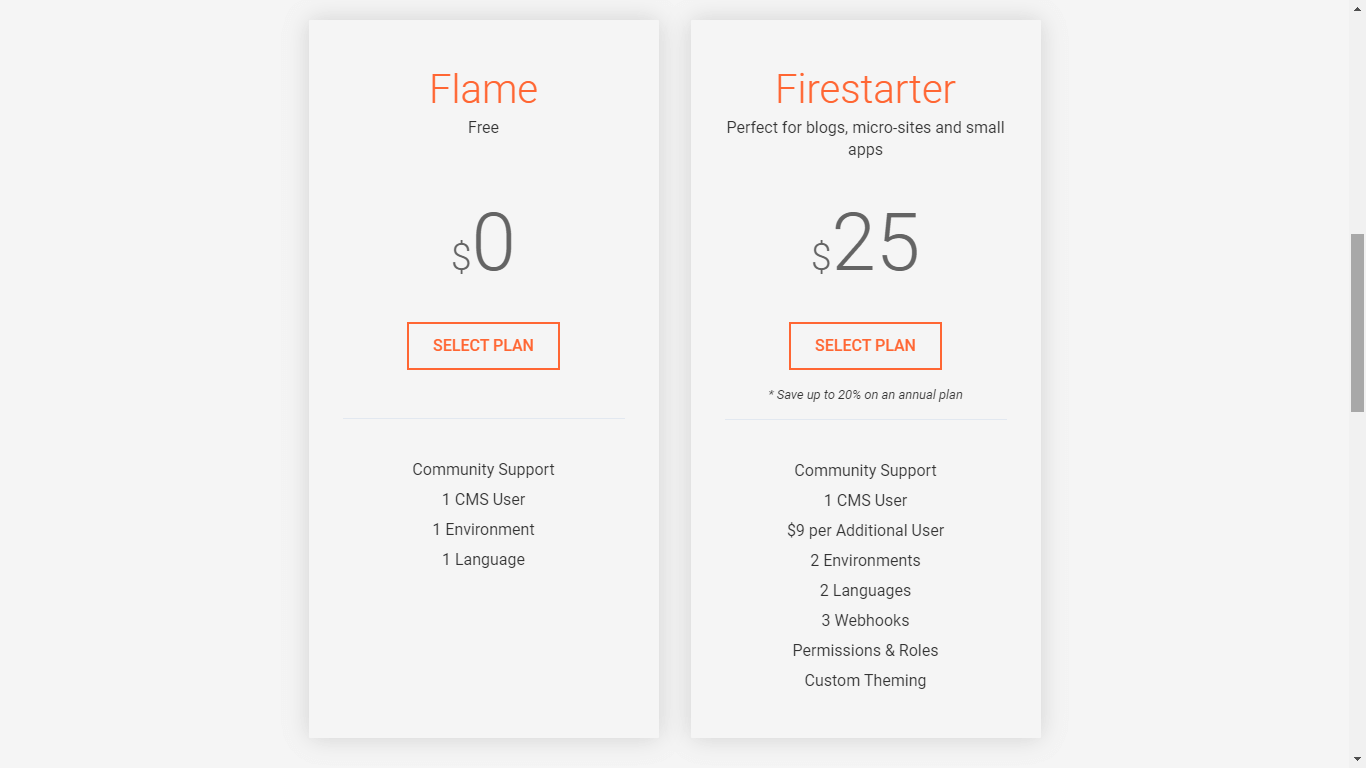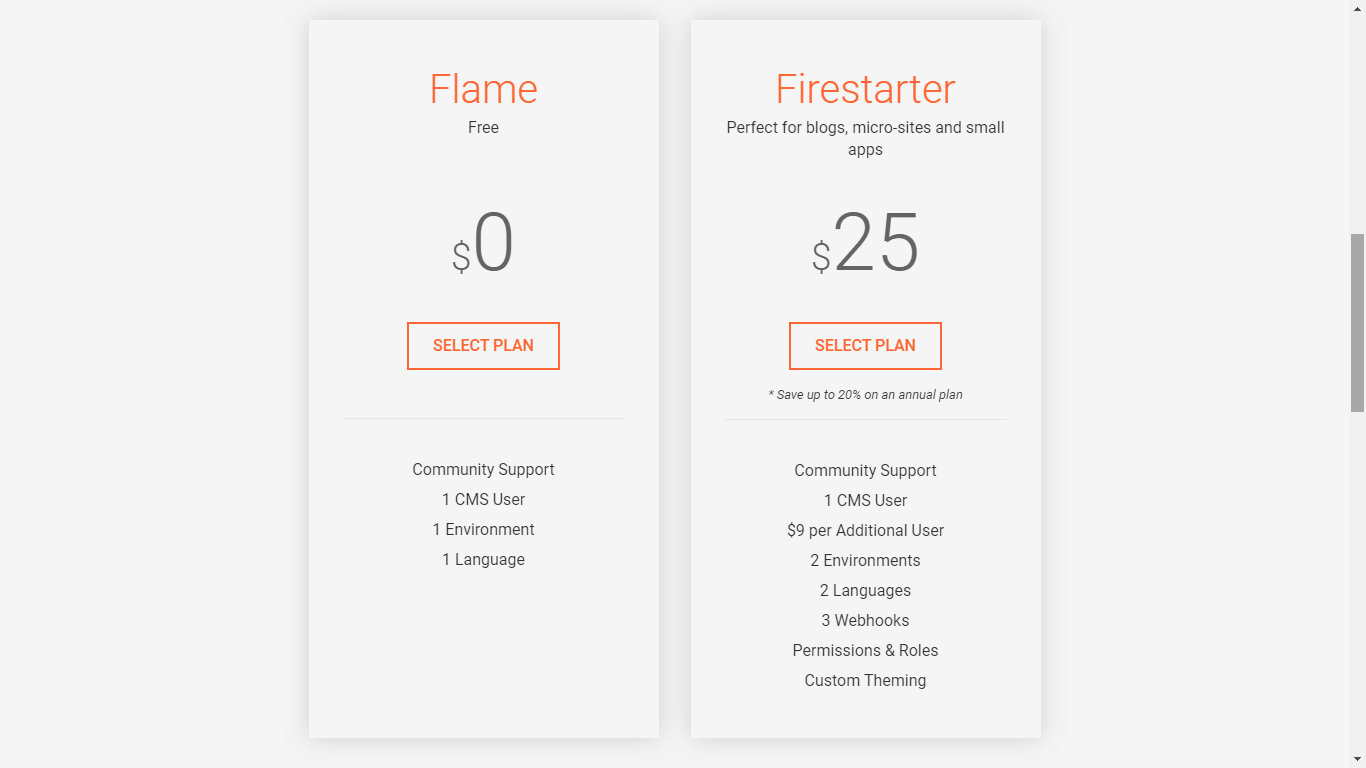 Yes, the business plan looks expensive for small companies, but you can reach to the top of the ladder with your free plan and then choose Inferno, a $195 plan, to grow your business.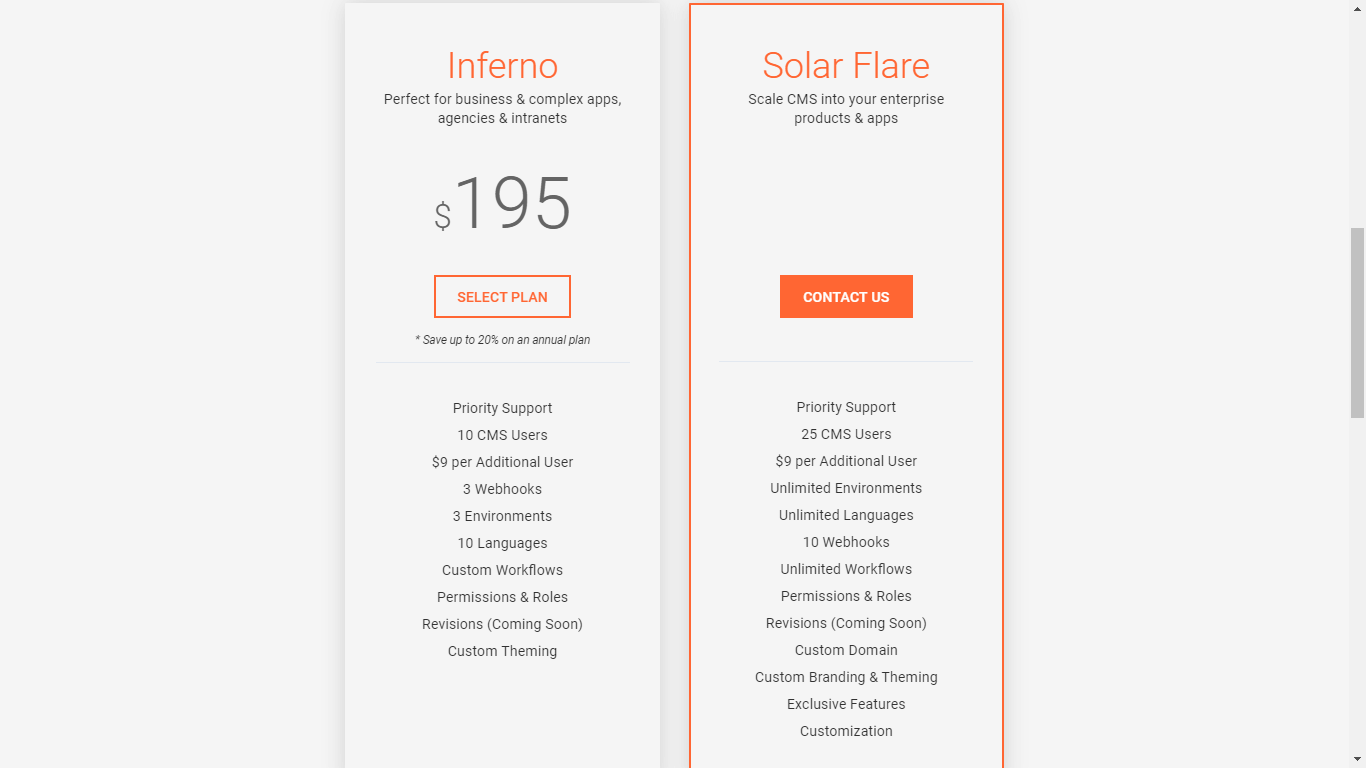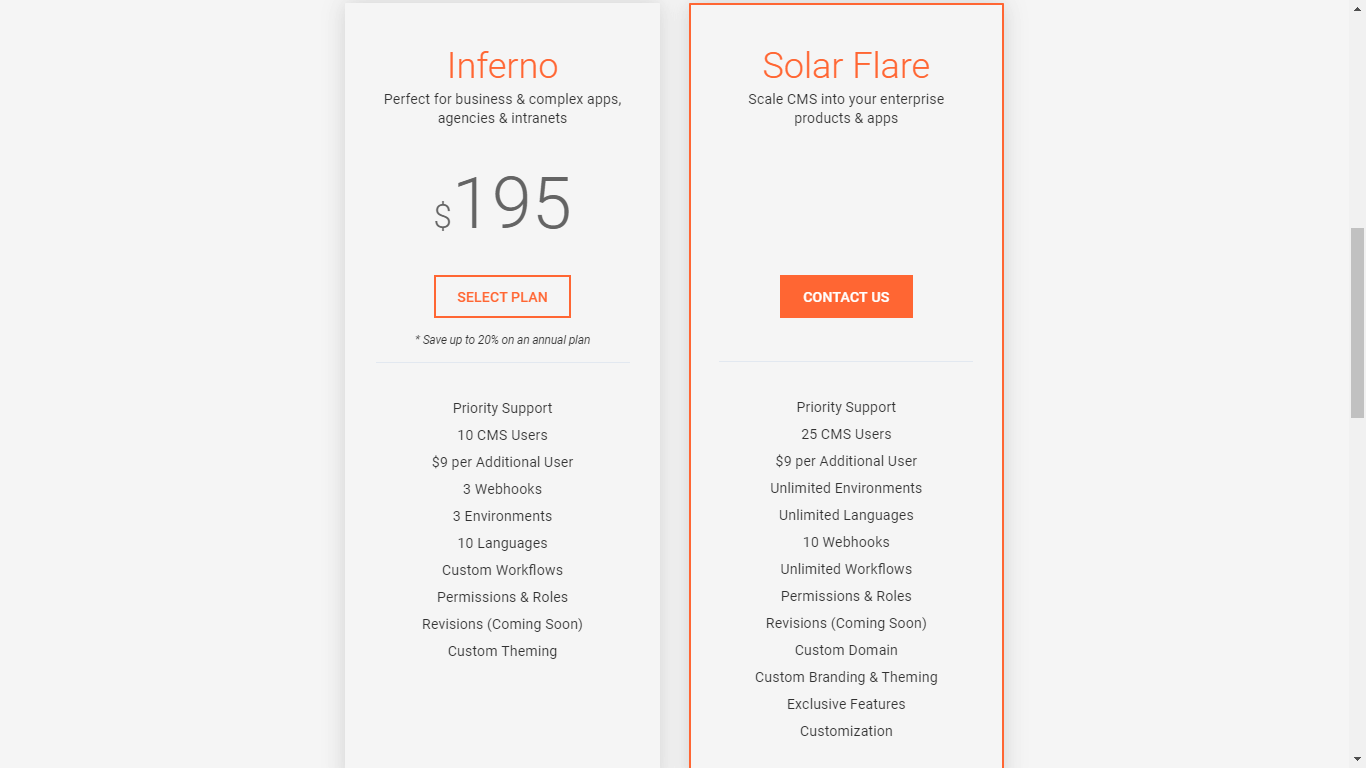 Want more features are included in all the plans even in free mode:

In my case, it's a good platform. you can go with the free plan then when you grow, you can purchase a premium one.
Final Thoughts
The love couple of Firebase and Flamelink can live a long and peaceful life by helping each other and aiding the developers and content creators at the same time.
Flamelink provides features that can save your time and money and make your process of providing meaningful content to users faster and better since you've got a beautiful builder that can make your content appealing to users.
That's just one part of the equation, Flamelink and Firebase can make changes to the next level if you use wisely.
Let us know if we have missed any features. We'll love to hear from you.